The Indian Spirit Festival takes place on a meadow near Eldena (19294) in Mecklenburg-Vorpommern (Germany).

Arrival by car:
Head towards 19294 Eldena and follow the signs to the festival.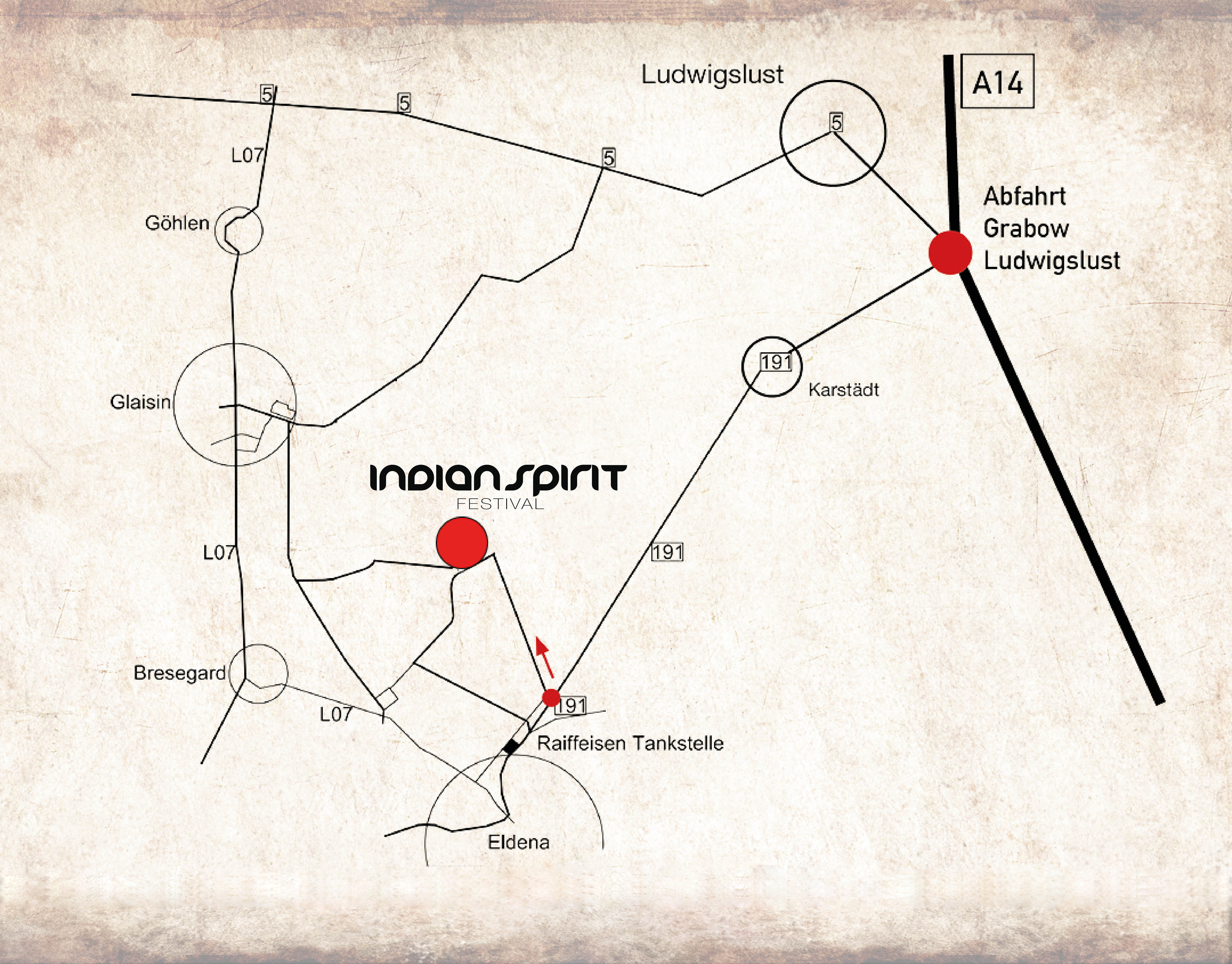 arrival by train:
The closest train station is Ludwigslust. Take a shuttle from there to the festival.

arrival by bus:

coming soon.
arrival by plane:
The closest airports are Berlin and Hamburg. Head there and take a train or a bus to the festival.